Checking Account Interest Rates Today: Beacon Federal Credit Union at 1.65% APY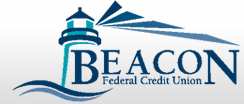 How can people who care about personal finance keep an eye out for a better way to build yields and save money? With a Vision Rewards Checking Account from Beacon Federal Credit Union, depositors can take advantage of a special deposit product that combines high interest — at 1.65% APY — with the convenience of a standard checking account.
Beacon Federal Credit Union: Terms and Conditions
Beacon Federal Credit Union is looking out for its members with high interest rates in Houston, Texas, but its Vision Rewards Checking is more than that — it's a chance to go about day-to-day spending and earn dividends while experiencing the rewards that come with this account.
The 1.65% interest rate applies to all account balances under $20,000 that fulfill three additional requirements:
Complete 12 check card purchases within an approved monthly cycle
Start one continuous direct deposit or auto debit
Enroll for e-statements
Once all requirements are met, depositors can also receive refunds on ATM fees nationwide. Account holders should note that if account balances exceed $20,000, the APY will be reduced to 0.10%.
About Beacon Federal Credit Union
Chartered in 1949 as the DuPont LaPorte Federal Credit Union, Beacon Federal Credit Union has existed as a guiding financial light to its members for 65 years. Characterized with four branch locations, and a host of banking products to choose from, Beacon Federal Credit Union always keeps its members' needs, present and future, in mind. Today, Beacon Federal Credit Union has 16,000 members and more than $130 million in assets.
Check out an interest-bearing, high-yield checking account.
Other Terms and Conditions may apply. Additionally, interest rates  are  based on the institution's online published rates and may have changed  since  this offer was posted. Please contact the financial institution for  the most  recent rate updates and to review the terms of the offer.